Tablo is everything you love about writing & reading in one place
The way we create and publish books is changing. Print books versus eBooks; traditional publishing versus self-publishing. Among this noise and disarray, we wanted to create a home that respects and revives the reason we love publishing in the first place: We love discovering great stories.
The new Tablo app is nothing more than a place for writers to write and readers to read. It's a home where writers and readers can connect and discover one another. You can write on your iPhone or iPad, online or offline, and publish straight into the hands of passionate readers.
By bringing together the worlds of writing and reading, we hope to create an entirely new kind of discovery. For the first time ever, famous authors like Charles Dickens and Louisa May Alcott stand on the same ground as aspiring authors from all corners of the world. The story is the only thing that matters. Anyone can publish on Tablo and a global audience of readers helps to bring the best books to the surface.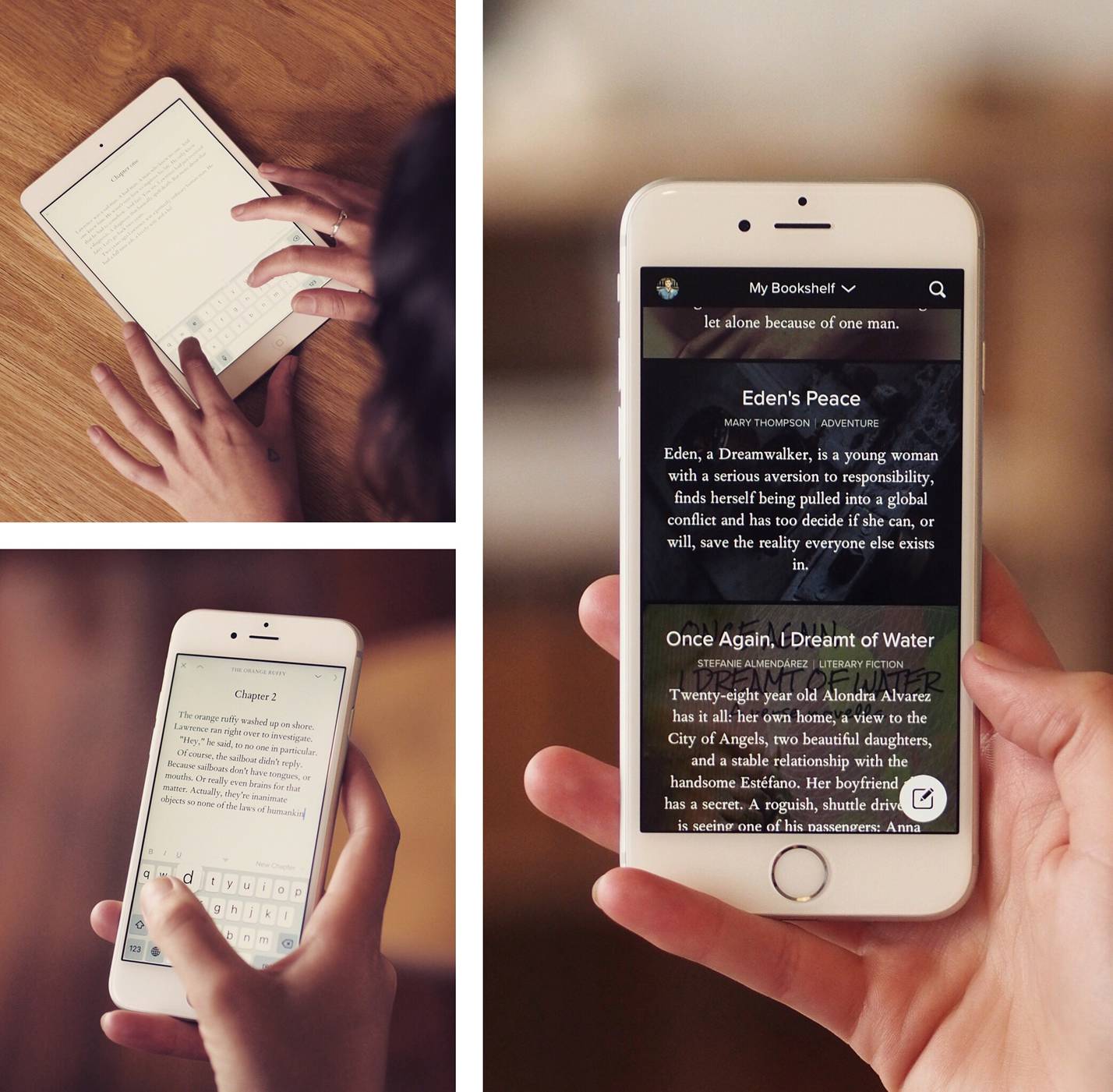 A discovery experience crafted by people
In order to make Tablo a great place for authors, we spent a lot of time thinking about the reader. The premise is simple – if we can create a great reading and discovery experience, every author will have an even better chance of success.
The best book recommendations don't come from computers. They come from the people who know us. That's why Tablo learns what you like to read, but then real people help to curate and surface the best stories. It's a deeply personal approach to discovery that we hope can build a sense of trust with the reader; if it's surfaced on Tablo, it must be a great story.
Connect with everyone, from readers to professional editors
We've worked hard to create a complete experience for authors. You can publish progressively on Tablo to seek feedback and build an audience. As your story grows you can even use Tablo to connect with designers, professional editors, and publish your completed book to stores. It's a workflow that we hope can turn aspiring writers with an idea into published authors with a loyal readership.
Read and write on an iPhone or iPad, online or offline, from anywhere in the world. You can read on an Android device too. (Sorry, we'll get writing to you guys soon!) Anything you create syncs to the cloud, so you can put the app down and continue working on another device or the Tablo website.